eClassifieds
Please note: You must be a RICKA member in order to have an ad posted. If an item sells or if you change your mind about selling it, please notify the Webmaster as soon as possible. Thank you. Only the webmaster can post an ad. The Webmaster reserves the right to edit submissions for style and brevity. Contact Cheryl Thompson at stonefoxfarm@juno.com or 401-497-5887 for more info.

BEWARE! RICKA CLASSIFIEDS ARE BEING MONITORED BY SCAMMERS!

Read and observe Craigslist's advice on recognizing and reporting scam attempts.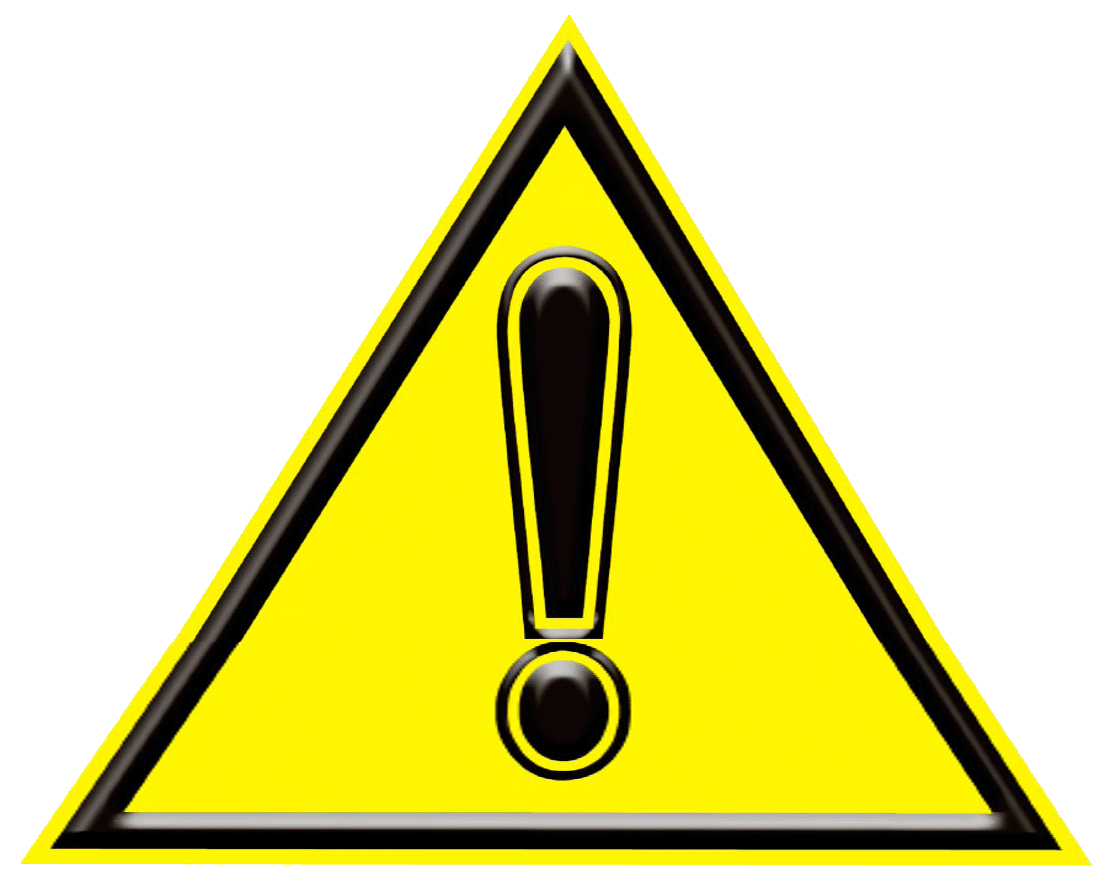 ---
For Sale: 17' long x 22" wide, polyglass Necky Looksha IV . Fore & aft hatches, rudder, some poly dings repaired, new keel strip; double hard chines & rockered hull. About 54 pounds. $1500 OBO. Located in East Bay area. kayakjmj@yahoo.com
For Sale: Valley Aquanaut (2005), fiberglass, 17'7", looks like new and in very good to excellent condition. Always stored in a garage, new front and rear hatch covers, foam block instead of back band. NEW REDUCED PRICE: $1,500.00
See: https://providence.craigslist.org/boa/d/valley-aquanaut-sea-kayak/6694338936.html
Also for sale: 2 Thule J-bars and racks with c-clips (items show wear and tear but structurally still sound). Asking $35.00. For more info, contact Fred at g33zr[at]gmx.com or text 401.569.6038
For Sale: P & H Cetus HV For Sale

, 2017 boat, used approximately six times, as new, 18"3" x 22" 5", expedition lay-up, wide seams, keel strip, team graphics, compass, custom cockpit foam including sacral block and footrest, $3000.00, call Tim at 401-783-6287 before 9 p.m.
Pix1 Pix2 Pix3 Pix4 Pix5 Pix 6 Pix7 Pix8
For Sale: Shearwater stitch and glue kayak designed by Erik Schade.
$1400
 This kayak was built in Erik's class around July '18. Extremely sea worthy 17' by 22" greenland style with keyhole cockpit, foot pegs, carbon epoxy on hull (limits scratches) and front and back hatches with bulckheads. Photos on request. aikijerry@gmail.com
For Sale: Snapdragon neoprene kayak skirt. Excellent condition. Cockpit size large- cockpit 18 wide x 33-35 length. Tunnel size small. 28-30
inches circumference $50.00 welcomeplacefarm@yahoo.com


Price Reduced-For Sale:Beautiful handmade wooden kayak with wooden paddle. Wood Duck 12 Hybrid from Chesapeake Light Craft. Fiberglass/epoxy so no maintenance required. You need to see it. $1500.00 petemeboy@gmail Picture Picture
in- Condition: damaged There is a crack on the underside of the coming. Carl Ladd of Osprey kayaks has suggested he can do a pretty stable repair Photos available.Local pick or can deliver up to anywhere on the west side of Narragansett Bay once sold. Asking $550.00.
For Sale: Valley Skerry RM sea kayak. 17' x 23". Bought new in 1994, well maintained. Skeg, ocean cockpit (slightly longer than the original ocean cockpit).The sealed bulkheads are 100% watertight, unlike any other bulkheads in my experience. Includes nylon sprayskirt.Fast for plastic, but also good for taking a beating in the rock gardens. The boat is in Tiverton, RI.$400 / OBO Contact Todd:
Â
tsmoore991 -at- gmail dot com
picture
For Sale: New Wave Cruise Control WW/ surfing kayak.10.5" x 26". Mid-90s design, well maintained, stored indoors, not too abused as it has been used for surfing. Great for surfing (it carves!) and extremely easy to roll. Worn but functional sprayskirt included. Foot pegs removed- customize with foam. The boat is in Tiverton, RI. $150.
Picture
Contact Todd:

Â

tsmoore991 -at- gmail dot com. Picture
For Sale: Ace Explorer 515 tandem kayak. 17' x 28". This is a well maintained double kayak , about 25 years old, European make. It will fit two adults, or even one adult in the stern seat, though I bought it to primarily paddle with a child in the forward seat. It is a very forgiving, yet fast, design, with the bow being more characteristic of a racing boat than a sea kayak. It can be equipped with a rudder. It has always been stored indoors. There is minimal foam flotation, so additional flotation is necessary for the bow and stern. Included are two Perception nylon spray skirts. A child's Werner kayak paddle is available for $30. The boat is in Tiverton, RI.$300 .Contact Todd: tsmoore991 -at- gmail dot com This shows some pictures of an Explorer in action in the UK- http://riverthames2013.blogspot.com/2013/05/training-weekend.html picture 1 picture 2



For Sale: Mad River Rampage 14' ABS whitewater canoe with both high initial and excellent secondary stability; it tracks well yet is very maneuverable. Equipped with an electric bilge pump that puts the water back in the river while you paddle. $250. Alan,
alan02860@usa.com
or 401-725-3344.
For Sale: Astral Adult Life Jacket, small/medium with organic Kapok, $30 wanderlust_bristol@yahoo.com
1) Nordica glass ocean kayak: prime condition. yellow. $4,000 plus boat, asking $2,600 Picture
2) Gliss white water play boat: brand new, used once in fresh water lake. yellow.   $ !,600   Picture   Picture  Picture
3) Infinity (relatively high performance) paddleboard, used less than a dozen times in Narragansett Bay, red. $ 1,600  Picture
Might consider offers for all three ! Please call or text Roger @ 401-339-4068 or e-mail rogernc@mac.com  Picture
For Sale: Old Town Discovery 16.9 Canoe - Blue rotomolded plastic, 1990s vintage, good condition, with 2 Mowhawk ABS paddles, in N. Kingstown, $450 or bo, garywhitney3@cox.net
For Sale: Coleman duel fuel lantern with case. $50.00. Goes for 110.00 new. Louise Price weezrad@yahoo.com

For Sale: NDK High Volume Explorer. $1000 Email

mathermotorsports@gmail.com




For Sale: North Shore Atlantic Fiberglass Composite LV-EXCELLENT Condition-gently used 6 times-like New. Has Skeg, Keel Strip, built in Compass and Neoprene cover.

Total value $3,800.00 Asking $2,650.00 Located in Wrentham MA
For Sale: Betsie Bay Recluse 19 feet x 20.5 inches Fair to good condition $500 Terms: Cash only, in person, you come get it at my house. No exceptions. Located in eastern CT. Contact me at wsmith16 at charter.net if interested.
ak wetsuits, PFDs and Drytop for sale. See craigslist ad for details. I am in Rh Isl often as well for purchase there.

For Sale: NRS Catalina spray skirt, never used, go for $60. new. $40. today. email me to request pictures, target3777@yahoo.com Label says 38 inches stretched. David in Warwick 338.7001
For Sale: Current Designs Sirocco, White. I bought it in 2004 and it has ALWAYS been stored inside when not in use. PFD, spray skirt, paddling jackets, Two paddles Kokatat Semi Dry suit. Compass, sponge, pump, paddle float, etc.
"Best package deal to a club member, or person accompanied by a club member." If a club member knows someone wanting to get into sea kayaking, they should come with them."
Paul -401-644-8529
wynnpw1@yahoo.com
;
For Sale: Kayak wetsuits, PFDs and Drytop for sale. See craigslist ad for details. I am in Rh Isl often as well for purchase there. https://newyork.craigslist.org/wch/spo/6148726278.html Jerry Borenstein aikijerry@gmail.com
F
or Sale: Betsie Bay custom Greenland kayak. All white. In very good condition. Comes with new neoprene cockpit cover and spray skirt with medium tunnel. Trimming the fleet. Pictures are available upon request. Carl Ladd of Osprey Sea Kayak Adventures can deliver from Florida thru March 21st. to his location in Westport MA and can verify condition. Asking 1,700 for everything. Chris 813.390.822
2
ctobbe12@gmail.comFor
.

Sale
: For S
L
For Sale: Valley Q-Boat. Quill over Quill Q-Boat with black trim. Some spider cracks. Asking $1000 or B.O. Eric emjohnso3@verizon.net 8/1




For Sale:

17' Old Town Tripper. The canoe has been stored inside for over 20 years and is in very good condition. Prior to that, it was used infrequently, mostly on flatwater. It is made of the premium material Royalex, which is extremely tough and durable.

"The Old Town Tripper is the perfect all around canoe. It's built for wilderness camping and with its 1300 pound capacity it can handle all the gear you would ever dream of taking along. Its sharp entry line makes it reasonable fast and easy to paddle. Being a large boat it is very stable and perfect for beginners. It has moderate rocker, which together with the shallow arch design make it a surprisingly good boat for whitewater."

For Sale: Kokatat Orbit Tour PFD life jacket- Small/Med - $75

Used three times then I realized it was too small.

https://kokatat.com/product/orbit-tour-pfd-lvuobt

The addition of 3M reflective highlights and a spacious duplex pocket make the Orbit Tour a great choice for paddlers looking for comfort and mobility in a low-profile PFD. Constructed of the same material as the Orbit. There is no bulky foam padding on the shoulders, while the hardware neatly fits under the neoprene. Front pocket, reflective highlights, dual side adjustments round out this UL & ULC approved touring PFD's features.

Contact:

michael.hazeltine@gmail.com

6

/1616

6




For Sale: FOLBOT "Yukon" model, 13', excellent condition. Spray cover, extra seat, paddle. $800 OBO. Wakefield area, can deliver to RI buyer. 401-783-2750.




5/1/16


For Sale: New Bungee/ Stretch Cord for sale. Made in New England area. All sizes, colors, and styles available. Prices start at $5.00/spool. CALL Jonathan at : Marine Rope International, Located in Cranston, RI 401-447-7973 Jon@marineropeinternational.com Get the BEST for LESS.

For Sale: Dagger Exodus 168 Length 16'-11" Red, W 23.25", Weight 60 lbs, Cockpit 34"x 19". Bow and Stern storage compartments, Full rudder system, Mint Condition. Asking $789.00 Email or call.

watersedge99@comcast.net 508-944-2539




For Sale: Perception Corsica S WW Purple - Length 10'7", Width 24", Weight 39 lbs., scratches. Package Deal: Kayak, Spray Skirt, Lifevest, Carbon Fiber Paddle. Price $389.00 Email or call.

watersedge99@comcast.net 508-944-2539


6




For Sale: Two Whitewater Kayaks Dagger Mamba 8.1, Your choice! Sunrise or Yellow - Length 8' 1", Width 26.75", Cockpit 34" x 19", Weight 47 lbs, Both Kayaks are in excellent condition, very little use. Package Deal: Kayak, Lifevest, New Helmet, New Carbon Fiber Paddle. Asking $699.00




For Sale: Werner Carbon fiber Ikelos paddle, bent shaft. 215 cm. Only used twice and is in brand new condition. I am a greenland stick paddler and this will just sit in my closet. $350

aikijerry@optonline.net






For Sale: High Quality Valley, Aquanaut Sea Kayak, plastic, in good condition with built in Skeg, $600.00.
Contact Paul O'Reilly at 1-401- 640-5052


For Sale: Necky 17 Looksha Poly 2012 model in new condition $800, e-mail for picture, Pat, Westerly RI, 401-480-3508,

patcosma@juno.com

10/15



For Sale:

Necky Arluck III for sale. 18', 35 lbs. kevlar with rudder. Yellow & white with blue stripe. Cuts through the wind and surf like butter. $2400 OBO. Contact Bill at 401.447.2397.






For sale: Malone XV kayak Auto Loader, complete system, new 2015, never used. $300. Pat Cosma 401-480-3508

7/15
5